Case Study: How Rodale is Leveraging A.I. to Maximize User Engagement on their Owned & Operated Sites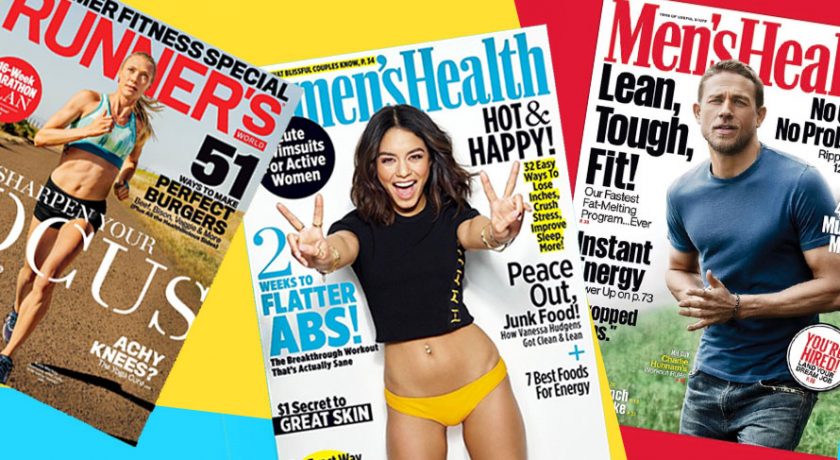 Interview with Christian O'Toole, Director of Custom Content for Rodale
At In-Focus 2017, an industry thought leadership event about applications of artificial intelligence for broadcasters, publishers, and brands, Christian O'Toole, Director of Custom Content for Rodale sat down with Rohan Castelino, Vice President of Marketing at IRIS.TV to discuss how his team was leveraging technology to better engage its users.
IRIS.TV: How are you able manage your content distribution strategy while balancing both editorial and custom branded content?
Christian O'Toole:
At Rodale, a lot of our stuff is evergreen content. So there's a back channel of video we'll provide as daily content on Facebook. But in terms of branded content, a lot of these brands are coming to us with content as part of an overall ad buy. They want those views to (ideally) be back on the site, where supporting media is running in conjunction with the video. So in that case, when we're producing long-form content, we might just use a shorter clip to drive traffic back to our O&O.
IRIS.TV: That seems like you have a lot to balance operationally?
CO: From a production standpoint, we could never have the resources on our O&O to compete with (some) other publishers. A lot of our sites are oversold and you reach a point where there's almost no way your production can meet the video demand your sales team has already sold, nevermind what you can fulfill programmatically.
At a certain point about two years ago, we used IRIS.TV as a plug-in to Brightcove, our video platform. And what was really striking to me was of all the things we would have invested in -- from buying new cameras to hiring new producers, to creating an in-house studio to ramp up content -- IRIS.TV almost overnight increased views by 100 percent across the board, on all of our platforms. That's an average month-to-month. In the past, we've used a variety of things to improve lift and maybe one site might have a video lift of 50%, one might be lower. But in general, I don't think anything else we've ever done has doubled views. And those are all on-site views that can be monetized.
IRIS.TV: Did you have any concerns about integrating a technology to automate the playlisting of your content?
CO: You don't want to ruin the user experience, but when you have limited editors and limited producers on the sites, no one has the time to create these custom playlists where you could have one video after another targeted to whatever that article page was or whatever website hub you might be on.
With the IRIS.TV, through the AI and the algorithm, we can look at a video and see the bounce rate, and see certain data points like this: People will watch Runner's World for reviews of shoes, and they're from like four years ago and not even on the market anymore. They're fascinated with it. It's like bicycling people too. They're fascinated with detailed technology about carbon fiber frames versus steel. They're really into it. The algorithm and AI can learn that behavior and serve them personalized videos.
IRIS.TV: It's great that surfacing content from the archive led to longer engagement, but with all those old videos appearing, was there any concern of really obsolete content running?
CO: We have such a huge collection of older videos from our days of producing for 4x3 standard def. With the old plug-ins, these videos would just start popping up and I'd look in horror and say "please don't have that show up, it was shot in someone's backyard in Pennsylvania" and I never want to see it again.
With IRIS.TV, we were able to put in programming rules that said nothing before 2010, we didn't have HD before then and it's a shocking experience to go from a wide screen to that little square in a box. Being able to customize the A.I. with programming controls is a game changer. With such a disparate backlog of content, some good and some not so good, being able to set rules for the automation balances the need for scale while maintaining editorial standards and brand safety.
IRIS.TV: In addition to being able to customize the personalization, were there any other insights you were able to glean from the data? If so, how did you apply those learnings?
CO: We worked with our IRIS.TV Programming Strategist, Mantonie Byrd, to go through those learnings every week -- and would even have a weekly call with him to talk about the results of the videos. Like, users watching video over 90 seconds are having a much higher bounce rate. Maybe you want to produce future content as shorter clips? Maybe you want four short videos instead of planning one longer one.
We'd also go over our supply and demand of content by category. As a lifestyle brand, there is an evergreen nature to our content. IRIS.TV metadata enrichment and data structuring helped us to get better insights from our content categories. We were then able to see if the percentage of views by category and what percentage of our library those videos comprised. From there we could decide if we needed to make more or less of certain types of content.
IRIS.TV: So in addition to telling you what happened, the data insight helped guide decisioning?
CO: Yes. These prescriptive analytics informed production. It told us things about our audience that we may not have known otherwise. You might not have time to look at all of those learnings yourself and dig into why someone stopped watching this video, or when they stopped watching it, or what day they prefer to watch videos -- it helped inform that distribution strategy as well.