Beet Retreat Peek: Brands Seek Greater Transparency for CTV Ads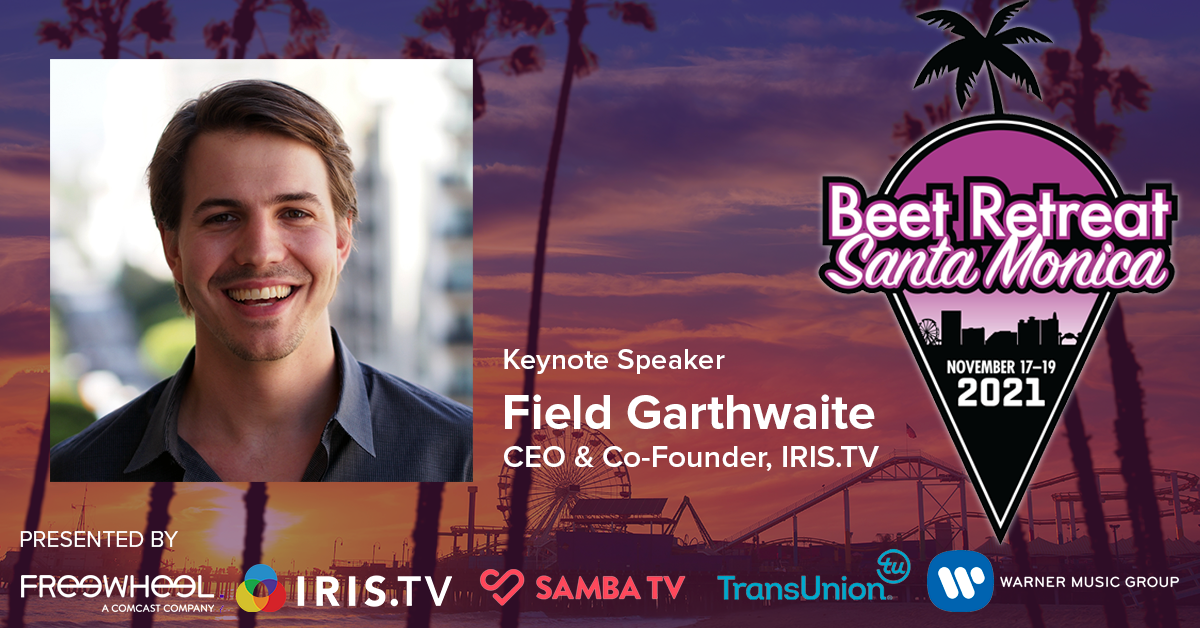 CEO and Co-Founder Field Garthwaite sits down with Andy Plesser to discuss how IRIS.TV enables brands to confidently advertise in CTV with contextual targeting at the video and ad pod-level.
Field will present more of his ideas at a session titled "The Power of Context + Data in the Advanced TV Ad Market" at the Beet Retreat, which will be held in Santa Monica, California, on November 17-19.
The session includes and fireside chat with Field and Mike Fisher VP Advanced TV, Essence
An agency perspective from Sam Bloom CEO, Camelot Strategic Marketing & Media
Panel moderated by Ashley Swartz, CEO, Furious Corp
JoAnna Foyle SVP, Inventory Partnerships, The Trade Desk
Colin Petrie-Norris SVP, Consumer Entertainment, Comcast Cable
Darren Olive EVP, National Sales, Crackle Plus
Dan Aversano SVP, Data, Analytics & Advanced Advertising Univision Communications Inc.
Scott Schiller Global Chief Commercial Officer, ENGINE