IRIS.TV Co-Founder, Richie Hyden, Named to Forbes Magazine 30 Under 30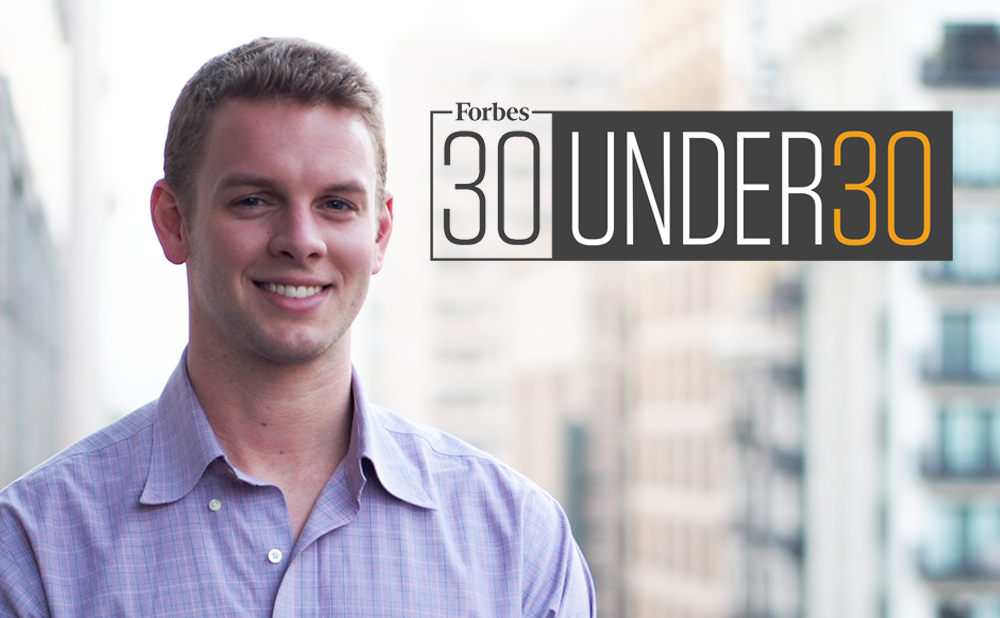 Los Angeles, CA. (November 21, 2017) IRIS.TV, a video personalization pioneer today announced that Richie Hyden, Co-Founder & COO of IRIS.TV, was named to Forbes Magazine 30 Under 30 for enterprise technology. This is the definitive list of the world's most inspiring young innovators who are transforming the world. The list, which is now in its seventh year, is created by nominations from Forbes readers and a panel of visionaries who span across 20 different industries.
"For the past seven years, the Forbes 30 Under 30 list has emerged as the way that the world discovers the next generation of entrepreneurs and game-changers," said Randall Lane, Editor of Forbes Magazine and creator of the Forbes Under 30 franchise. "This is the ultimate club: the people that will reinvent every field over the next century."
Inclusion on the list further solidifies IRIS.TV's thought leadership and market traction with leading media companies around the globe. Five years before "pivot to video" became an internet meme, Richie Hyden and cofounder Field Garthwaite launched IRIS.TV, using AI to help media companies win the ongoing war for audience engagement and retention.
"It's really an honor to be recognized by Forbes as part of this group of entrepreneurs," said Richie Hyden, COO of IRIS.TV. "This award is important not only for me but also our company and the work we have done to bring personalized video programming to the center stage for media companies around the world."
IRIS.TV, a chosen partner of leading broadcasters and publishers like CBS, Fox, Time Inc., Billboard and The Hollywood Reporter, leverages its personalization engine fueled by AI to optimize content and distribution strategies as well as user experience.
Leveraging machine learning, IRIS.TV continuously learns from audience viewing behaviors to ensure branded video is placed alongside contextually relevant content across owned-and-operated premium publisher sites.
About IRIS.TV
IRIS.TV is a personalized video programming platform that allows publishers and content owners to generate more video views and engage users across all devices. The company's product suite is designed to increase video consumption and simplify operations for web, mobile, and OTT video distribution. The IRIS.TV Video Programming Platform integrates with existing video players using artificial intelligence and adaptive machine learning to automate streaming of personalized content based on audience preferences, user interaction, and behavioral segmentation. IRIS.TV has hundreds of customers across the world that rely on the company's video programming platform to keep their audiences watching. Follow us on twitter: @iris_tv
Based in Los Angeles, IRIS TV's investors include Sierra Wasatch, BDMI, Progress Ventures and individual backers including Machinima founder Allen DeBevoise, Lionsgate CFO James Barge as well as senior executives from Nielsen and Ziprecruiter.