Press Release: IRIS.TV Announces Built-in Video Personalization for Google Cloud Video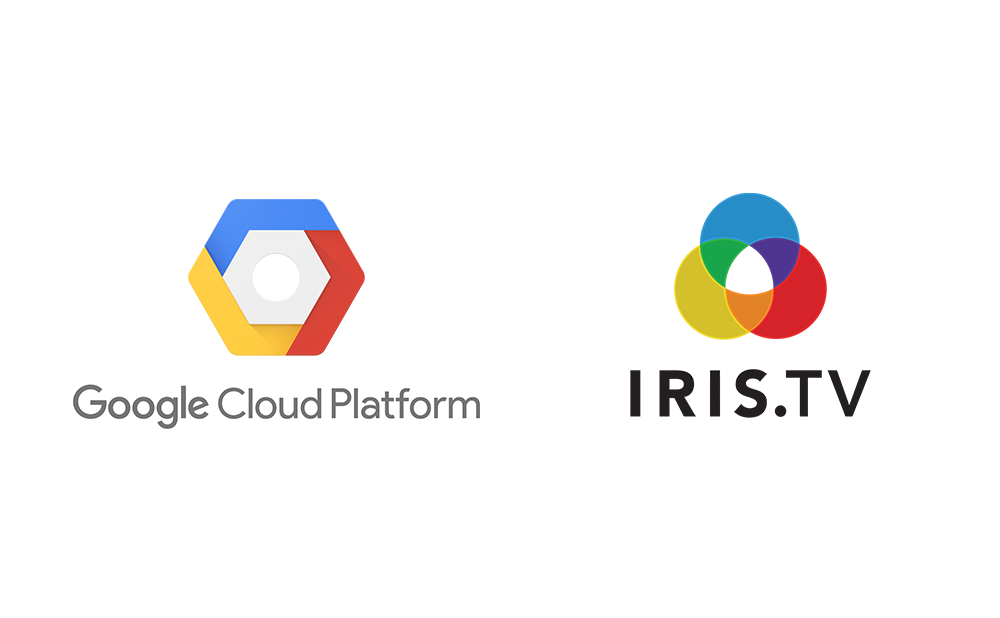 Powering the Future of Video for Millions of Viewers - In The Cloud
IBC, AMSTERDAM (September 15, 2017) IRIS.TV, a video personalization pioneer that enables publishers and marketers to maximize revenue from their owned and operated digital properties, today announced it is joining the Google Cloud Technology Partner Program. The integration will go live at the International Broadcasting Convention in Amsterdam.
The integration of IRIS.TV makes it possible for media companies to serve up personalized videos to audiences across owned and operated properties through the Google Cloud Platform. IRIS.TV's video personalization technology easily integrates with Google Cloud and utilizes machine learning allowing media companies to gain a deep and broad understanding of how to personalize content down to the viewer level and maximize the value of their audience and video library through predictive insights. The collaboration between IRIS.TV and Google Cloud provides media companies with the scale and power to deliver leading video and OTT experiences, delivering the right video content to the right viewer continuously and in real time.
"Joining the Google Cloud partner program, we are able to help brands and media companies more effectively create and distribute personalized content that resonates with millions of individual users in real-time," said Richie Hyden, COO & Co-Founder, IRIS.TV. "This results in helping traditional media companies create great content, optimize existing video inventory, increase monthly video views, attract longer engagement and most importantly, drive revenue."
IRIS.TV is helping to power the future of personalized TV for millions of real-time video consumers and providing media companies with a better way to target and customize video programming across all screens.
FEATURES & BENEFITS
Increases video views and ad impressions - Increases time on site and reduce bounce rates
Tracks first-time user behaviors and remembers those preferences when users return to the site
Combines in-depth content metadata enrichment and behavioral analysis to gain granular data on viewer interests
Promotes new content and back-catalogue content to viewers
IRIS.TV will be at IBC in Amsterdam September 15-19. To set up a meeting with the IRIS.TV team, please contact marketing@iris.tv.
About IRIS.TV
IRIS.TV is a cloud-based personalized video programming system that allows publishers and content owners to generate more video views and engage users across all devices. The company's product suite is designed to increase video consumption and simplify operations for web, mobile, and OTT video distribution. The software integrates with existing video players using artificial intelligence and adaptive machine learning to automate streaming of personalized content based on audience preferences, user interaction, and behavioral segmentation. IRIS.TV has hundreds of customers across the world that rely on the company's video programming platform to keep their audiences watching.
Based in Los Angeles, IRIS TV's investors include Sierra Wasatch, BDMI, Progress Ventures and individual backers including Machinima founder Allen DeBevoise, Lions Gate CFO James Barge as well as senior executives with Nielsen and AEG.