Press Release: IRIS.TV Expands To 11 Countries; Video Ad Views Jump 700%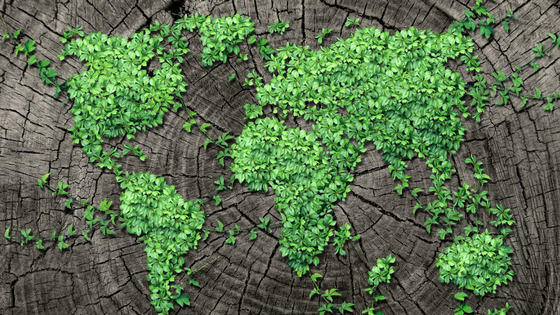 Video Personalization Company Reaches New Heights in 2016
NEW YORK (February 7, 2017) IRIS.TV, a video personalization pioneer that enables publishers and marketers to maximize the value of their video inventory by programming personalized streams to individual users across all devices, grew its business both domestically and abroad in 2016. It began the year with player and publisher partners only in the United States but by year's end, was operating in 11 countries across 5 continents including Canada, the UK, Australia, New Zealand, Japan, Singapore, Taiwan, India, Qatar, Panama and Chile. This dramatically increased the volume of video views moving through its personalization engine by 700% from the start of the year.
"2016 was a year of extraordinary growth for IRIS.TV. For our customers, it proved out the business proposition of how personalization can move the bottom line," says Field Garthwaite, CEO of IRIS.TV. "For example, we began the year with IRIS.TV customers seeing their monthly video views increase by an average of 54% alongside of increased user retention and engagement. By year's end it was up to 70%. One major publisher observed a 465% lift in video views over one week as a result of our video programming platform."
IRIS.TV's ten largest customers averaged a 400% increase in video views over the year validating the premise that if you serve personalized videos of proven interest, audiences will watch more and for longer, helping publishers better monetize their video ad revenue potential. IRIS.TV also grew its headcount by 15 including adding William "Bill" Bundy as Chief Financial Officer in October and it added David Clausen (Facebook), Andrew Kraft (AppNexus) and Eric Nowlin to the IRIS.TV Advisory Board in November.
In September, IRIS.TV launched Campaign Manager™, a product that enables publishers using its video programming platform, to serve audiences branded video campaigns in-stream with premium editorial content. Instead of driving audiences to dedicated landing pages and waiting on clicks, Campaign Manager uses IRIS.TV's personalization engine to program the branded video to the right user across all publisher video entry points. With "in-stream" programming, marketers, for the first time, can place branded campaigns to targeted audiences organically on premium publisher owned & operated destinations.
"IRIS.TV Campaign Manager will enable agencies and brands to better engage targeted audiences as it solves many of the global operations and business challenges that have limited branded content distribution from reaching its true potential. In-stream programming is the future of branded video and IRIS.TV with its combination of A.I. personalization, predictive analytics and prescriptive insight, is ahead of the curve and establishing the practices which will soon become industry standards," says Stella Voutsina, EVP, Technology, Data and Digital Operations for Assembly.
"Combining IRIS.TV's TV-like experience with SpotX's cross-screen ad serving, campaign management and real-time ad decisioning has given advertisers high-impact, personalized targeting opportunities," says Sean Buckley, Chief Revenue Officer at SpotX. "It's a valuable partnership that allows publishers to simultaneously customize and monetize video on a one-to-one level, at scale, across all devices."
IRIS.TV is a cloud-based personalized video programming system that allows publishers and content owners to generate more video views and engage users across all devices. The company's product suite is designed to increase video consumption and simplify operations for web, mobile, and OTT video distribution. The software integrates with existing video players using artificial intelligence and adaptive machine learning to automate streaming of personalized content based on audience preferences, user interaction, and behavioral segmentation. IRIS.TV has hundreds of customers across the world that rely on the company's video programming platform to keep their audiences watching.
Based in Los Angeles, IRIS TV's investors include Sierra Wasatch, BDMI, Progress Ventures and individual backers including Machinima founder Allen DeBevoise, Lions Gate CFO James Barge as well as senior executives with Nielsen and AEG.