Press Release: IRIS.TV Promotes Three in Top Management: Christian De Gennaro, Rohan Castelino and Ryan Pershad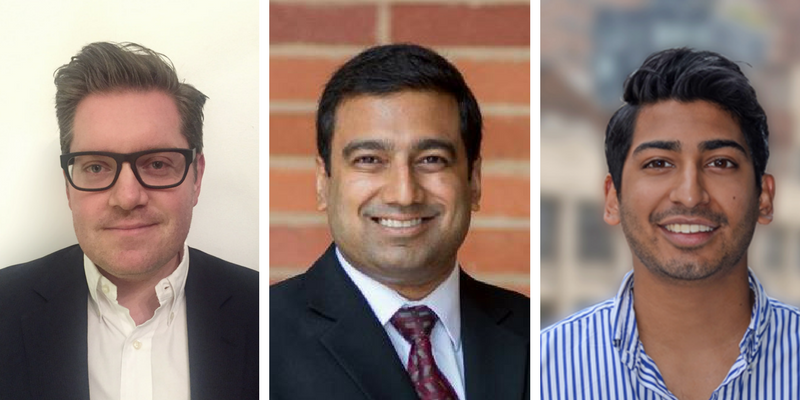 NEW YORK (March 6, 2017) IRIS.TV, a video personalization pioneer that enables publishers and marketers to maximize the value of their video inventory by streaming custom programming to individual users across all devices, today announced three top management promotions: Christian De Gennaro from Vice President of Sales to Executive Vice President.
Rohan Castelino from Director of Business Development & Marketing to Vice President, Marketing and Ryan Pershad from Sales Director to Director or Sales & Business Development.
All are newly created positions reporting to Robert Bardunias, CRO & Co-founder and are based in IRIS.TV's New York headquarters.
Mr. De Gennaro was Enterprise Sales Director at Verve Mobile before joining IRIS.TV. Before that, he was VP of Channel Partnerships at Thinknear, a location based mobile ad platform and earlier, was VP of Mobile at Digital First Media. Earlier in his career, Mr. De Gennaro was with American Media, Inc., Qwikker, Consumer Promotions International, Penske Media Corporation and AT&T AdWorks. In addition, he is a founding team member of GPShopper, a leading mobile application developer focused on retail. Mr. De Gennaro holds a BA in International Relations & Economics from Lehigh University.
Mr. Castelino was Director of Business Development & Marketing for IRIS.TV for the past year. Prior to joining IRIS.TV, he worked with major media companies such as Sony Pictures Entertainment, Paramount Pictures, and Illumination Entertainment. Mr. Castelino also spent six years in Beijing and Shanghai where he helped produce and finance international film and television co-productions with China, Hollywood and Europe. He holds an MBA from UCLA's Anderson School of Management and a BS from Rutgers University.
Mr. Pershad has been IRIS.TV's Sales Director Since May 2015. Before that, Mr. Pershad was Business Development Manager - Media Sales for Matomy Media Group and before that, held three positions of increasing responsibility with Ideal Media Inc, the last as Head of Product & Partnerships. Mr. Pershad is also a graduate of Rutgers University
IRIS.TV is a cloud-based personalized video programming system that allows publishers and content owners to generate more video views and engage users across all devices. The company's product suite is designed to increase video consumption and simplify operations for web, mobile, and OTT video distribution. The software integrates with existing video players using artificial intelligence and adaptive machine learning to automate streaming of personalized content based on audience preferences, user interaction, and behavioral segmentation. IRIS.TV has hundreds of customers across the world that rely on the company's video programming platform to keep their audiences watching.
Based in Los Angeles, IRIS TV's investors include Sierra Wasatch, BDMI, Progress Ventures and individual backers including Machinima founder Allen DeBevoise, Lions Gate CFO James Barge as well as senior executives with Nielsen and AEG.