October 2021: Top Contextual Video Segments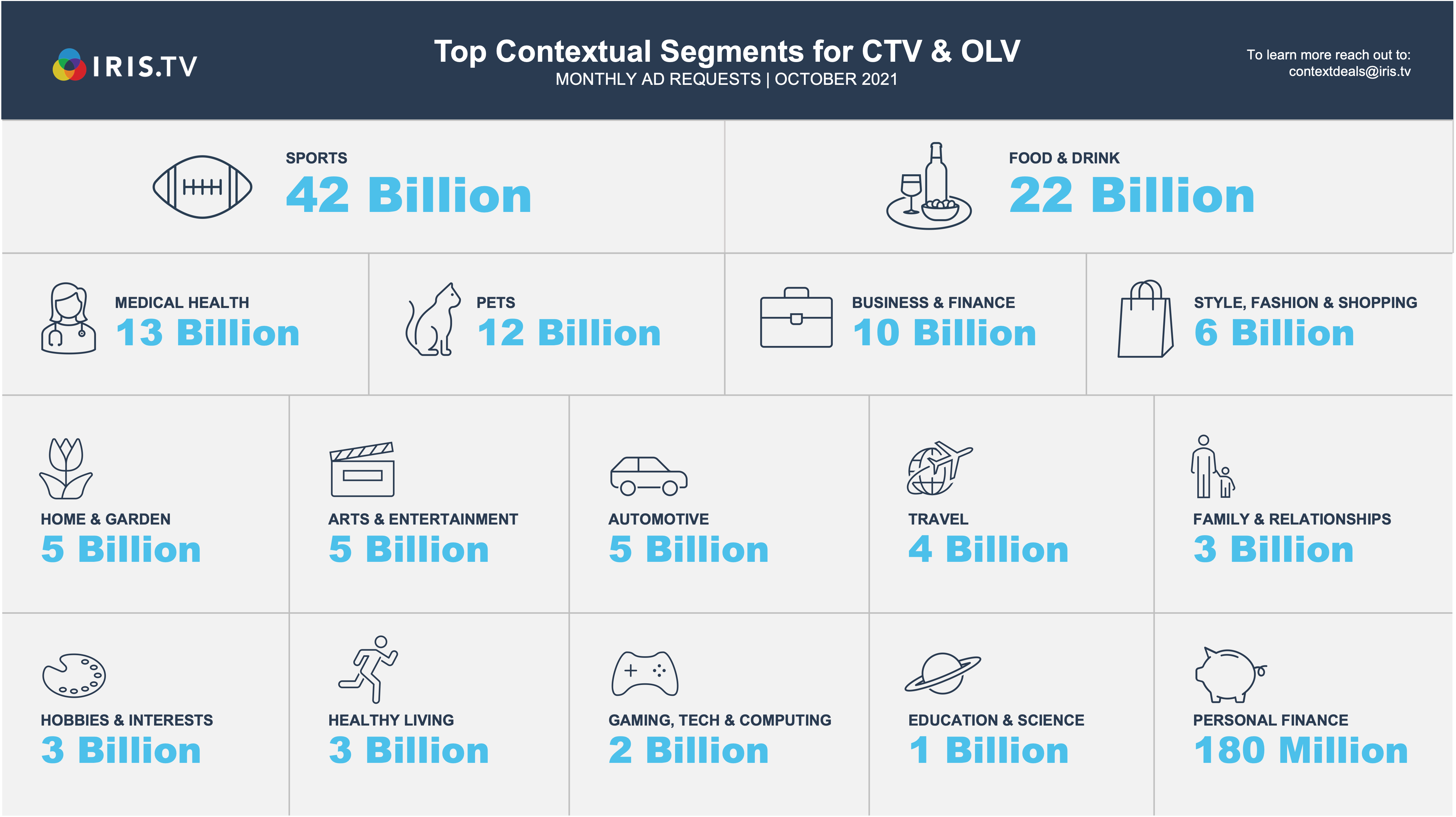 From foodies to sports fans, reach people watching specific content with IRIS-enabled™ video.
We've processed billions of video ad requests to identify top audience interests by contextual category.
Powered by normalized contextual data from premium publishers, every IRIS-enabled™ video is verified by your data partner of choice. So you can easily match your brand message to relevant content and consumer interests at scale.
Based on our data, this month's top contextual categories include:
Sports
Food & Drink
Pets
Business & Finance
Home & Garden
Arts & Entertainment
Automotive
Travel
And more!
Download our free contextual PMP guide to view a curated list of top segments by audience interest. Examples include Sports Fans, Pet Owners + Animal Lovers, and Foodies.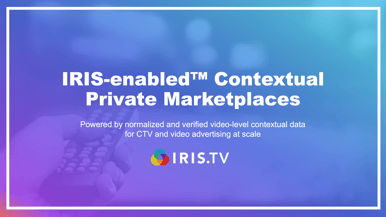 Ready to get started? Complete the form below and we'll be in touch!
---
Every IRIS-enabled™ video is verified by your data provider of choice.