Audience and Revenue: Immediate Actions to Deliver against Q4 Goals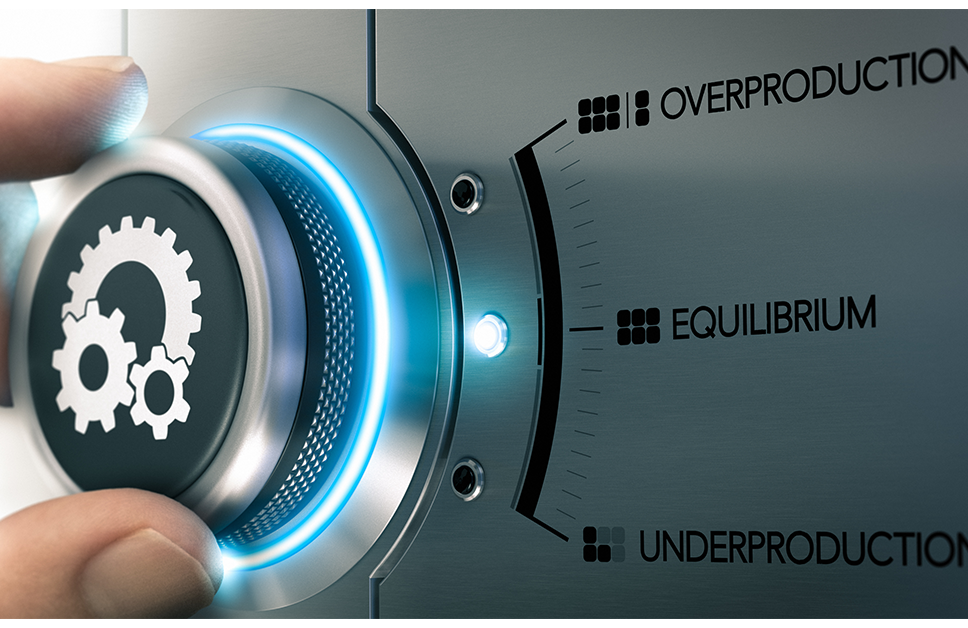 This is the ideal time going into Q4 and ahead of next year, to drive up audience and monetization in a controlled and forecastable way across all of your video environments.
As we head into the final stretch of 2019, you've reviewed your final Q3 numbers and assessed your Q4 forecasts. Like most video publishers and broadcasters, you're looking to take action to close out the year to hit your audience growth and revenue goals. Whether you're oversold, undersold, or just need to more accurately forecast for 2020 here are a few ways we've worked with clients to successfully achieve their objectives.
Under Goal on O&O Audience? Oversold on Ad Inventory?
Grow Audience and Ad Supply
Familiar client refrain: "We are oversold. We need more O&O video supply to meet minimum guarantees and fill on our own site for the greatest revenue."
Method 1: Deploy Personalized Video Recommendations into Hero Players
While filling at 100% is a good problem to have, it's still a problem when you're leaving money on the table. If you need to increase video viewing and available inventory to take more advertiser demand, there are ways to quickly solve.
The most direct step is to deploy recommendations into hero players on article pages above the fold, and in the main players of connected TV apps. Personalized streams of videos, based on an in-depth understanding of content interests and viewing patterns, have proven to dramatically increase video views and ad supply.
Method 2: Deploy Recommendations as a Unified Decisioning Engine Across Video Environments
While most clients see an immediate lift in video views from deploying recommendations within their hero player, there are additional benefits to deploying more broadly.
A best practice when implementing machine learning, and a logical next step for clients, is to deploy our plug-in elsewhere throughout their sites, apps, and connected TV environments. This enables the collection of user data across all video players and carousels. This data becomes the fuel for training the A.I. and delivers a consistent optimized experience across all consumer touchpoints.
In this clip, Damian Benders, VP, Video Programming & Business Development at iOne Digital discusses how IRIS.TV enabled them to drive organic internal growth of video views.
Watch the full interview and learn how iOne Digital uses IRIS.TV to drive audience growth and revenue.
Familiar client refrain: "I'm a news and sports publisher seeing an increase in page and video views, but we are not seeing commensurate increases in revenue. What can we do to solve this?"
Not all Video Views Are Created Equal.
In news, advertisers' blacklisting of a site is not uncommon. With a turbulent news cycle, a contentious U.S. presidential election and Brexit underway, the videos that drive users to your site may not be the ones that brands are eager to be associated with.
If you are a sports publisher, your window of time to most effectively monetize views may be tied to tentpole events and limited due to rights restrictions. National sports networks invest heavily in exclusive broadcasting rights and must also take this into account when maximizing viewership across live streaming and video-on-demand.
In these and other scenarios, why would a publisher or broadcaster seek to increase all video viewing equally across the board? Typically there were limitations to how one could account for these nuances. Today however, there is access to much greater control. Clients can now efficiently optimize the viewing of highest value videos and their associated revenues. This is achieved through sophisticated custom rules that automate programming at scale across their properties.
One use for programming rules is to closely sync your video recommendations with your ad policy. One example is to package up assets with lengths greater than :60 seconds to take :15 second premium pre-rolls. Another example is to give preference towards original vs syndicated content if margins are higher. Clients may also incorporate recency and geographical considerations to solve for local sports team rivalries, licensing rules, or political ad campaign requirements.
This results in clients achieving their trifecta objective. They are able to recommend video content and boost ad supply, in a way that is advertiser-friendly, maintains the greatest user experience, and ensures the highest editorial standards.
Working with their IRIS.TV Programming Strategist, clients find the appropriate balance between locking off categories, and adjusting the video recommendations to achieve the desired result.
Over-delivering on O&O Audience & Undersold on advertising?
Fill more Ad Inventory at Higher CPMs
Familiar client refrain: "We are Undersold. We need to increase fill rates at premium CPMs."
Method 1: Override Recommendations with the Highest Value Content
Having users eagerly consume your video is great for driving organic growth, but if you are ad-supported and undersold, the math doesn't work.
Our clients have attacked this in a few ways. The first is through Campaign Manager, a tool that allows the publisher to override a video recommendation with specific assets. This is most often used for branded or sponsored campaigns.
Branded landing pages have worked with mixed reviews as users do not organically visit them.
However if video players are enabled to play a campaign video in place of a content recommendation, you can ensure that you deliver more views on the video inventory that is in highest demand in order to reach your minimum guarantees.
Publishers also want to balance user experience with monetization requirements. To support this, our Programming Strategy team can work with you to set the appropriate customization such as pacing, stream position, categories, geography, and device. They can also adjust these levers during the campaign if you are pacing ahead or behind or if users are bouncing at too high a rate.
In this clip, Gunnar Waldman, GM of Digital Video at This Old House, talks about using Campaign Manager to customize video programming to drive revenue.
Watch the full interview and learn more about how This Old House uses IRIS.TV to drive revenue
In addition, some clients use these tools to tease content that is typically behind a paywall in order to drive subscriptions. Others have used these tools to promote tune-in to live streams or events.
Method 2: Enable Programmatic Contextual Ad Targeting for Video
Contextual ad targeting is another way our clients drive up revenue. It is a critical new tool in their arsenal that has previously only been available for article-based publishing environments.
To provide a contextual understanding of content for ad targeting, contextual providers require a persistent ID to locate these assets to run a semantic analysis, categorize and score the content. For standard web pages, this has long been solved via the URL, allowing banner ads to be targeted against web page content.
Videos do not have an equivalent persistent ID that's common to the ecosystem, nor are they easily revealed by publishers to both categorize and target. Plus they are delivered via ever-changing linear streams requiring a different mapping and delivery process. IRIS.TV has uniquely solved for video, via its asset standardization process and integrations with all the major CMS, OVP, and Adserver platforms in the industry. We've also integrated with multiple context providers to allow for insights and ad sales against multiple currencies and IAB Categories.
The result is that our clients can contextually categorize their complete video content library to package, differentiate, and sell ad inventory at premiums according to brand-aligned brand-safe GDPR and CCPA compliant segments the buy-side has increasing demand to buy against.
As data regulations continue to evolve, everyone is affected in different ways. However with improved relevance, trust, and engagement, it's clear that contextual based advertising will be a growing part of advertiser and marketer strategies for the foreseeable future. This is why we recommend making this data available so that your team can seize on selling these new high value video segments.
The New York Times' shift to Contextual Ad Targeting is one of many examples of how businesses have increased digital advertising revenue in light of these market dynamics.
No changes are required to your existing ad stack. We've partnered with leading programmatic supply and demand partners to enable you to sell and execute contextual targeting through your current content management system, video player, SSP, and ad server.
Click here to learn more about this solution and how to get started.
How to Plan for Ever-Changing Opportunities?

Improve Forecasts for All Stakeholders
Familiar client refrain: "Our ad sales team needs to know the projected audience growth and video inventory several months in advance, in order to take advantage of the revenue opportunities IRIS.TV creates."
A key advantage of having IRIS.TV integrated into your video players is that you can unpack your inventory in a variety of ways to more accurately predict video supply.
After launch, we immediately establish a baseline understanding of your video assets, video environments and audience. As we progress, forecasting consumption becomes more reliable, to empower teams to take advantage of increases in audience and ad supply.
These insights also lead to improvements in video production, programming, editorial, syndication and distribution strategies.
In this clip, J.J. Helland, content strategist and product innovator from The New York Times, CNN, and Men's Journal talks about how his team used prescriptive data to optimize video content.
Learn more about how news publishers are leveraging AI to inform editorial programming
You will be able to break down historical user behavior in a variety of ways to assess engagement.
Predicting Peak Engagement
While our clients do track video engagement over months and quarters, many have used data such as the day and hour heatmaps to make programming adjustments. With this knowledge of user behavior, this client changed when they release new content and when they live-streamed talk shows.
Geotargeting to Increase Yield
When it comes to monetization, another important factor is geography as CPMs and content rights vary. We've worked with our international clients to break down video engagement by country and region and have created custom programming rules, so that they could run pre-roll and branded campaigns by geography to maximize yield.
Applying Content Category Insights
Understanding your video performance by category and context, allows you to better predict what is driving video consumption and what engages your audience. This is especially useful in planning for the types of content to produce and edit, to balance out a library's asset mix,and seize on audience and advertiser interest. You'll also be able to better forecast how to flight pre-roll and branded content campaigns associated with specific topics.
We have worked with clients to see how their categories are performing overall as well as by device, regions, and loyalty of the user. For clients that utilize Contextual Ad Targeting, they also have access to performance data, and an understanding of the size of their library filtered by IAB-mapped context segments.
Clients have also found it useful to know the volatility of the category performance over time. The chart below shows the percentage of video sessions with users watching a video in a given category compared to the previous month. This helps to see what can be attributed to virality versus other drivers of growth or decline in category consumption. It can also reveal opportunities to improve categorization.
These are examples of the video intelligence we share with the hundreds of different broadcaster and publisher clients worldwide. Our Programming Strategy team is here to support you to provide your sales team with reliable forecasts so that you can capture the full value of increased audience growth and user engagement.
Whether expanding into a new geographic territory, or determining how to maximize sell through with newly available contextual data, we'll provide the information you need to work closely with internal content, audience, and ad teams, and external (SSP, DSP, Data) partners to forecast and achieve these goals
This is the ideal time going into Q4 and ahead of next year, to drive up audience and monetization in a controlled and forecastable way across all of your video environments.
To learn how to apply these products and best practices in further detail, contact your IRIS.TV Programming Strategist to learn more. If you are not an IRIS.TV customer, connect with us for a consultation.