Tackle NFL Season with These Video Programming Tips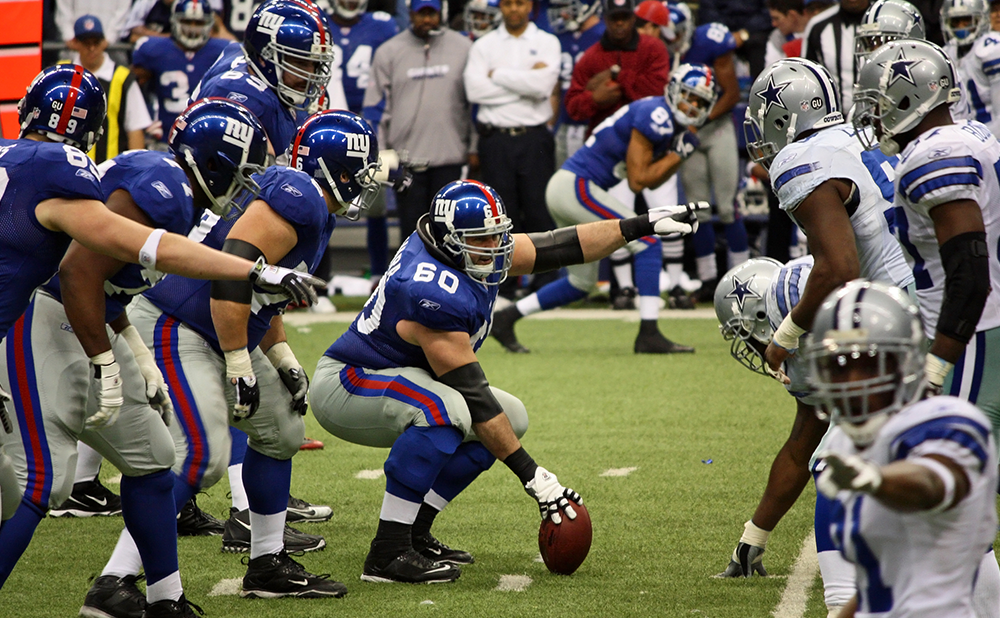 We're halfway through the 2019 NFL season. Although you can't predict how your fantasy lineup will get busted or daily NFL news, you can prepare your video strategy to capture and retain audiences as the season continues.
Below, we break down some of our key insights based on years of data with national, regional and local sports publishers to help you best leverage content for this football season.
All the Buzz
A few quarterbacks are making big waves this season, Patrick Mahomes and Jared Goff are starting their third year in the NFL, while the hype builds around rookies like Daniel Jones, Kyler Murray, and Dwayne Haskins. Fans are excited to see more of them and watch them try to win it all for their teams as rookies.
Fan-favorite quarterback Eli Manning has been benched while Patrick Mahomes and Ben Roethlisberger are out with injuries, and people are talking. Don't miss out on the conversation for either of these groups as football fans have strong opinions and interests in both rookie QBs and the well-known ones.
Categorize Those Assets!
As always, it's best to have as many of your assets categorized as possible. While having a "Football" category is better than having no category at all, the more specific you are, the greater opportunity you have to engage and retain users.
Categorization, especially around teams and key players also allows you to better understand how your audience is engaged around those topics.
Be careful not to mistake the number of tags for quality. Categories group assets into distinct segments. Avoid having too many overlapping categories as it will muddle the recommendation pool as well as limit your ability to analyze content performance.
Tag Smartly
When it comes to tagging football content, keep the following in mind:
National Network
If you are a national network or publisher, consider adding all 32 NFL teams to your taxonomy. A client made this adjustment which enabled 92% more videos to be available for recommendations. This resulted in them more than doubling the recommended video views during the weekend and increased engagement in the days that followed the games.
Regional Networks
For regional sports, only include the tag of the local team. For example, a Los Angeles area publisher should tag "Rams" on videos that are from that team's point of view and not the opposing team they played in that game. Depending on the pool of videos in the library the tone can be very different. For example, even though a video of Browns quarterback Baker Mayfield's interview following his throwing an interception against the Rams may be similar to the highlight video Rams' John Johnson dives for a fourth-down interception, the context is very different.
See the difference in coverage by opposing hometown teams by clicking below:
Cleveland Browns Coverage: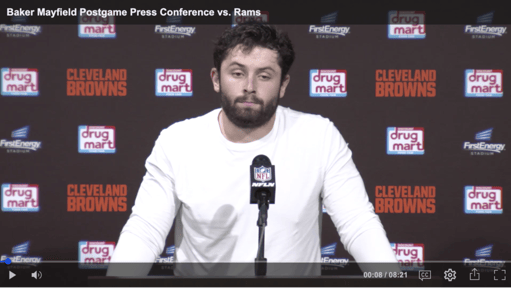 Los Angeles Coverage: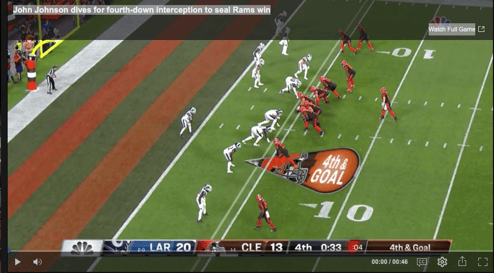 Similarly, tag assets based on the format of the content. Highlights, Interviews, Analysis are most common. Not only will this increase the probability of more relevant recommendations, but it will also enable you to get another layer of insight into the format's performance.
When it comes to programming, having specific or custom tags is not always possible as publishers have to work with the data fields they have available. But when possible, if you tag smartly, you increase the chances of engaging and retaining your viewers.
For additional helpful resources, check out the following links:
Learn more about working with IRIS.TV here.