CTV Publisher Vuuzle TV Joins the IRIS.TV Contextual Video Marketplace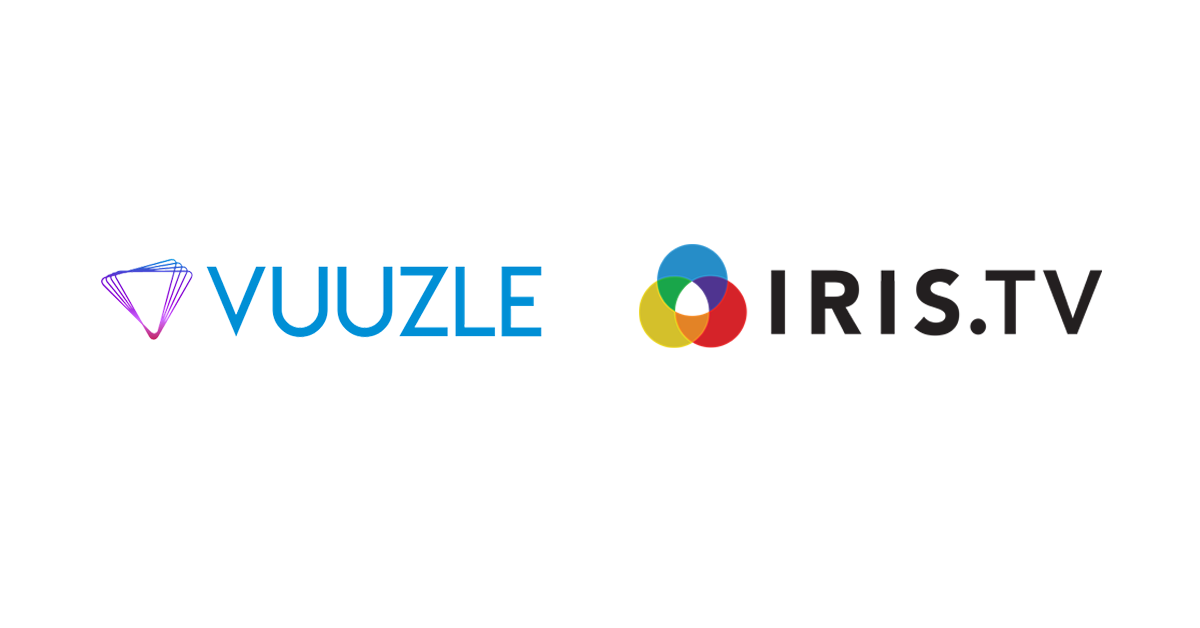 New York, June 9, 2020 - IRIS.TV, a video intelligence platform, today announced the introduction of Vuuzle TV to the company's Contextual Video Marketplace. With this integration, video content on Vuuzle TV's premium channels will be contextually segmented by a growing list of leading data providers including Oracle Data Cloud, Comscore, and Spectrum Media Services. Now marketers can contextually target relevant, brand-safe, and suitable video inventory across any screen.
Vuuzle TV provides millions of users with 24/7 access to thousands of entertaining premium television shows and films across desktop, mobile, and CTV devices including Apple TV, Roku, and Amazon Fire.
"We're thrilled to have Vuuzle TV as a partner in our Contextual Video Marketplace," said Richie Hyden, COO & co-founder, IRIS.TV. "Vuuzle's innovative solutions provide marketers with premium audiences and premium content across all screens. With contextual targeting, brands now have unprecedented transparency into brand-suitable and relevant CTV inventory."
"Integrating IRIS.TV was a no brainer", said Prophecy Onasis, CTO of Vuuzle. "Passing contextual data that's segmented by the world's best data providers helps in our quality commitment to our advertisers. In an age where the cookie is disappearing, we need to be proactive in helping our advertisers find the right audience and IRIS.TV is the perfect addition to the Vuuzle toolkit."
IRIS.TV's contextual video marketplace simplifies the complexity of the video ecosystem across CTV, web, and mobile video to enable context and brand-safety targeting capabilities for the first time. The marketplace has simplified thousands of integration points into a single ecosystem bringing together publishers, contextual data partners, ad servers and SSPs into a marketplace that enables publishers' video content to be analyzed and categorized into industry-accepted brand-safety and brand-suitable segments that can be purchased by marketers through any DSP for direct, private marketplace and open auction buying.
About Vuuzle
Vuuzle is a digital broadcaster and OTT platform that delivers high-quality tv shows, movies, and live events to users across the globe. We enable people everywhere to watch great video content from some of the World's best brands, top celebrities and exclusive events. We serve content at blazing speeds, utilizing enterprise level infrastructure and our next generation OTT platform. With distribution across iOS, Android, ROKU, and web, Vuuzle continues to drive New TV with innovative media offerings.
About IRIS.TV
IRIS.TV is a privacy-first video intelligence platform for maximizing the value of video across all screens. Founded in 2013, IRIS.TV is trusted by the world's largest media companies and marketers to build audience insights, improve experiences, and drive engagement for video content and ads across digital, mobile and OTT channels. The company's personalization & programming platform integrates with video players and uses machine learning to automate the streaming of personalized content based on audience preferences, user interaction, and behavioral segmentation. The IRIS.TV Contextual Video Marketplace activates industry-standard context segments on 8B+ monthly video ad impressions across 5K+ publisher sites enabling marketers to target users on all screens in highly relevant, brand-safe and privacy-protected environments.