Targeting in CTV: The New Data Paradigm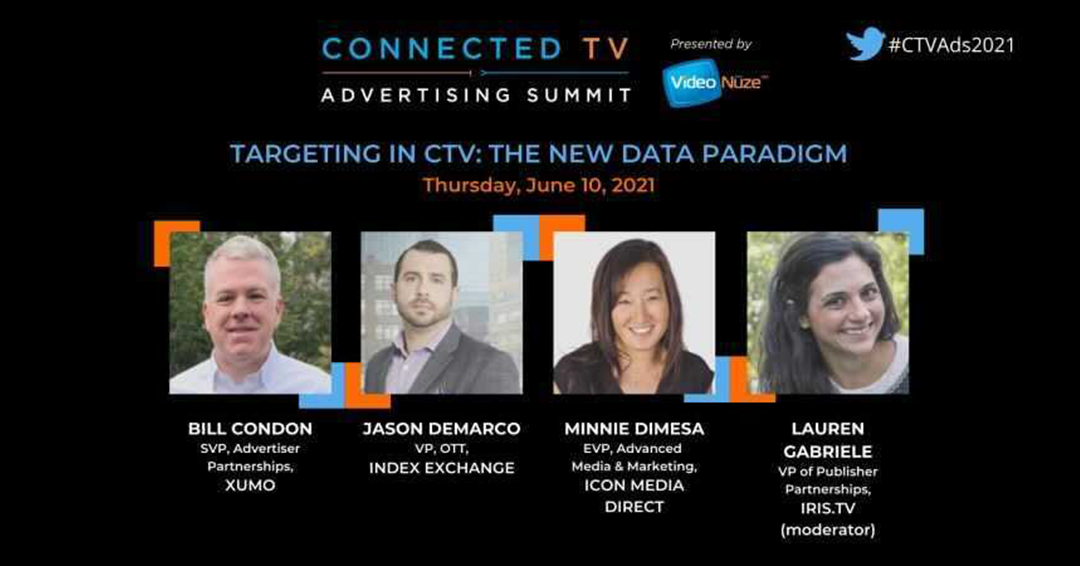 Targeting in CTV: The New Data Paradigm (31 minutes)
Fewer ads. More relevance. A better viewer experience. Improved call-to-action and transparency. This is the potential of effectively using data to better target streaming TV viewers. What's unique about connected TV audience targeting, especially in the context of the changing identity management and privacy landscape, how is streaming changing the marketing funnel and how can CTV's full potential be realized?
IRIS.TV's VP of Publisher Partnerships Lauren Gabriele explains the role of contextual data in connected TV inventory in the 10 minute interview below. Lauren notes that ad buyers considering CTV inventory are focused on brand safety, transparency, measurement and attribution, especially relatively to traditional linear TV.
Content providers can address these areas by enabling improved contextual analysis of their video segments which Lauren believes can be a a strong signal of brand safety. Lauren provides examples of how content providers, especially in news, are doing this already, helping unlock value in their CTV inventory.
To learn more about how video and CTV publishers are unlocking revenue contact us for demo