Press Release: Northern & Shell Integrates IRIS.TV's Video Personalization Technology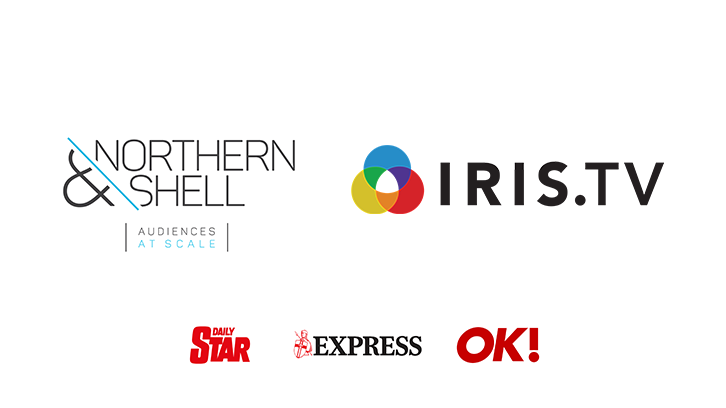 Los Angeles (March 16, 2017) IRIS.TV, a video personalization pioneer that enables publishers and marketers to maximize the value of their video inventory by streaming custom programming to individual users across all devices, today announced that it will provide its unique cloud-based personalized video programming platform to The Northern & Shell Media Group, publishers of the Express, Daily Star, and celebrity magazine OK!
The agreement enables the digital properties of Northern & Shell's newspapers and celebrity magazines to maximize video views. The integration of the technology into the editorial workflow enables video teams to quickly and efficiently embed videos into article content. Each publication can control video programming by streaming position, frequency and category
Northern & Shell utilized Asset IQ™, IRIS.TV's automated metadata structuring system to organize the video archive into taxonomies with categories and subcategories. Asset IQ™ utilizes a set of expert systems that incorporates artificial intelligence and advanced data science to analyze and prescribe the best categorization and grouping of video assets.
"IRIS.TV uses artificial intelligence and adaptive machine learning to surface the most relevant video from the publisher's library for each individual site visitor. These personalized recommendations give publishers an average 70% Increase in video views, the highest in the industry. The result is many more tailored, relevant video views." says Richie Hyden, COO of IRIS.TV. "Our proprietary prescriptive analytics enables publishers to make actionable decisions based on data-driven insight and provides real-time performance data to understand asset value and to maximize return on video syndication."
"IRIS.TV also tracks viewer behavior and each video's performance so that our teams know what content will generate greater follow-on viewing across a variety of parameters such as category, device, time of day, and in-stream," says Alan Whiteley, Northern & Shell's CTO. "With IRIS.TV, we have significantly increased our video views, engagement, and user retention. Our success with IRIS.TV has allowed us to invest in video with confidence.
The Northern & Shell Media Group (http://www.northernandshell.co.uk) owns four national newspaper titles – the Express, Sunday Express, Daily Star and Daily Star Sunday – and celebrity magazines OK!, new! and Star. The company operates in all major areas of publishing and has diverse interests in new media, print, distribution, investment and property. The strengths of the network lie in its skill in identifying key areas of commercial growth and its decisiveness and creative drive in developing brands that excel in these markets.
IRIS.TV is a cloud-based personalized video programming system that allows publishers and content owners to generate more video views and engage users across all devices. The company's product suite is designed to increase video consumption and simplify operations for web, mobile, and OTT video distribution. The software integrates with existing video players using artificial intelligence and adaptive machine learning to automate streaming of personalized content based on audience preferences, user interaction, and behavioral segmentation. IRIS.TV has hundreds of customers across the world that rely on the company's video programming platform to keep their audiences watching.
Based in Los Angeles, IRIS TV's investors include Sierra Wasatch, BDMI, Progress Ventures and individual backers including Machinima founder Allen DeBevoise, Lions Gate CFO James Barge as well as senior executives with Nielsen and AEG.