Three ways brands can benefit from CTV fragmentation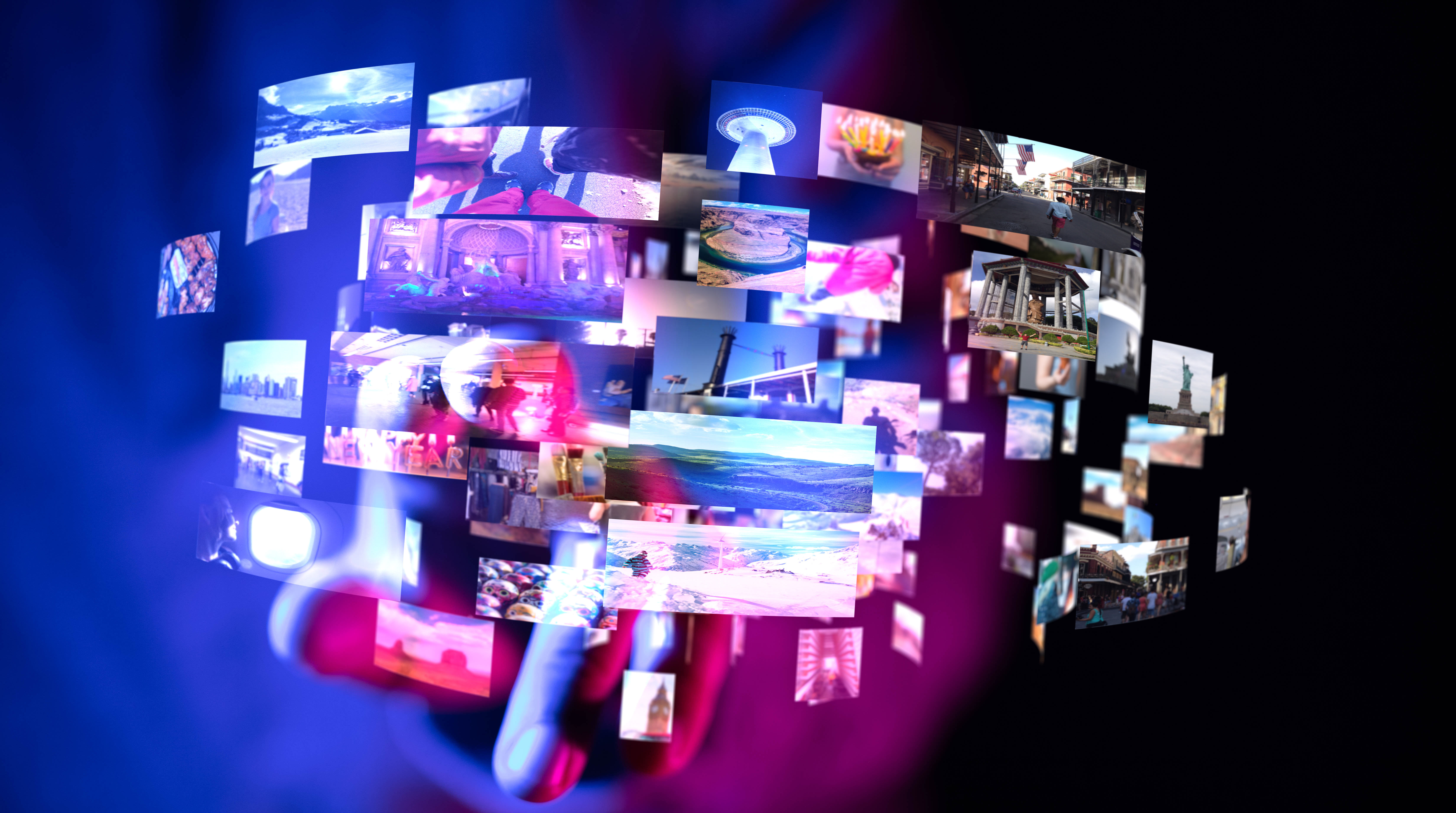 CTV fragmentation has long been a source of frustration for media buyers. But does it have to be?
While effective at delivering higher ROAS, buying and scaling a CTV campaign is complicated, to put it mildly. Nearly half of marketers cite inventory fragmentation as a top challenge to efficient CTV advertising. As the streaming wars wage on, the complexity of CTV ad buying is likely to intensify.
But with any industry shake up comes opportunity for those who know where to find it. A splintered CTV ecosystem can be used by brands to increase scale, efficiency, and campaign performance.
Making fragmentation work for you with video-level context
New developments in technology and targeting mean marketers no longer need to work within the confines of the CTV supply labyrinth, or settle for the opacity of legacy targeting approaches. By using video-level data to activate a context-based buying strategy, advertisers can target the right content at scale, regardless of where it's being viewed, and ultimately unlock better performance.
Comparing typical targeting strategies for CTV advertising

Marketers who adopt a video-level contextual approach to CTV can transform fragmentation into a competitive advantage in three ways.
1. Less waste, more transparency
Contextual transparency, enabled by video-level data, means paying the right price for the right impression every time. When it's clear what content you're buying, you can target your ad spend to the context that delivers efficient results.
2. Take advantage of disruptors to build scale while managing frequency
Legacy media companies aren't the only content providers competing for ad spend. FAST platforms like Xumo, Pluto TV, Tubi, Plex, and Samsung TV Plus are seeing tremendous growth. By targeting IRIS-enabledTM video, (analyzed and segmented by leading contextual intelligence providers like GumGum, Silverbullet 4D, and Kerv Interactive), brands can tap into the scale FAST platforms provide to increase campaign reach, reduce potential ad fatigue, and guarantee relevant, brand-safe ad environments.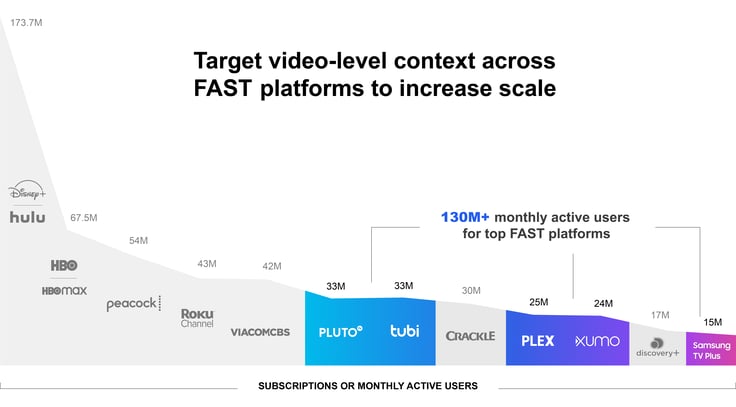 Sources: Digiday, Future of TV Briefing, August 2021; AdExchanger, July 2021; Variety, October 2020; Yahoo, April 2020
3. Test, learn, repeat
While fragmentation makes applying identity solutions across supply sources nearly impossible, the same is not true of contextual targeting and measurement. With clear context for every video, marketers can easily compare performance using context signals, optimize for content genres that work, and set repeatable strategies that scale.
---
Ready to learn what real context in CTV can do for your brand?