Interview: Video Personalization Shouldn't be the Preserve of the Tech Giants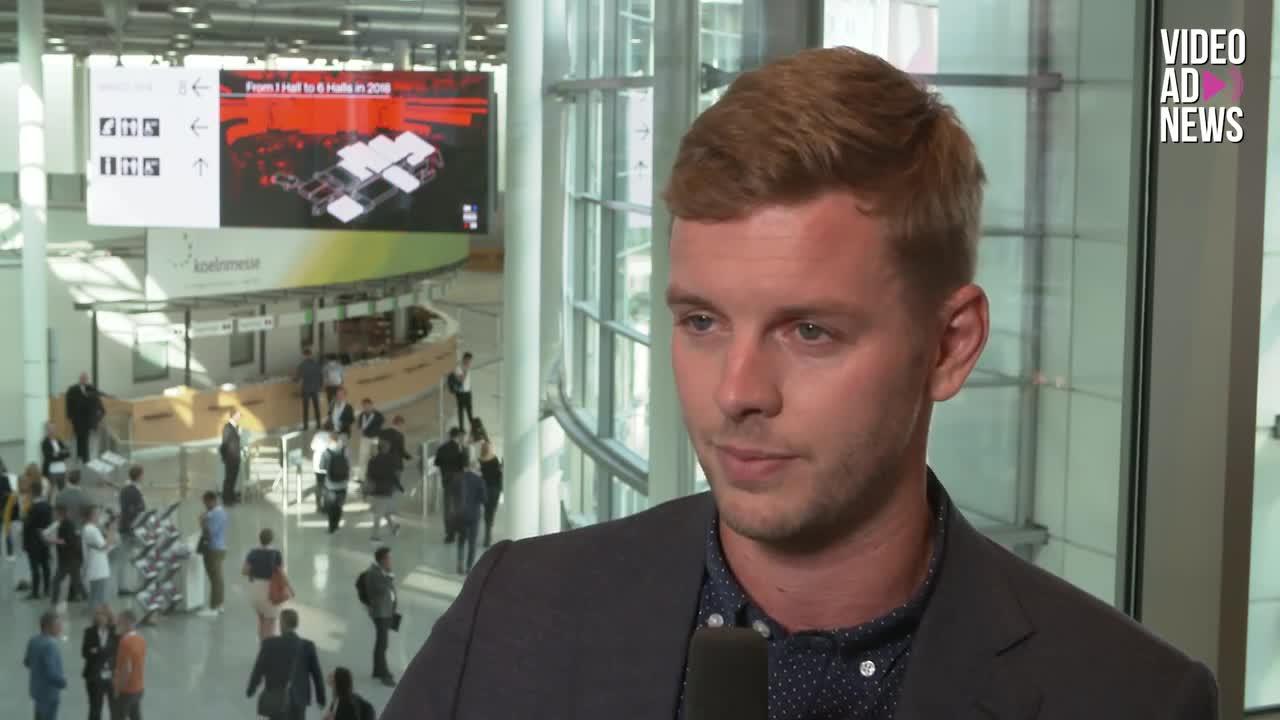 IRIS.TV Co-Founder and COO Richie Hyden appeared with Video Ad News' Vincent Flood at DMEXCO 2018 to discuss the company's recent partnership with IBM Watson Media to bring AI-based personalization and video programming automation to major media companies.
The IBM Watson Media Video Recommendations offering is a combination of the IRIS.TV platform with Watson video enrichment services. According to Hyden, "the real reason that we've added the technologies together is the amount of contextual data that's left on the table that relates to what a video is really about. Who are the actors? The context? The place? The sentiment of the video? It's really important that we understand those qualities, and the Watson video enrichment system has done a fantastic job."
"We've applied the Watson video enrichment service into the Asset IQ™ vertical of our system, which specializes in ingesting contextual metadata, enriching that data, and then standardizing it into a taxonomy. And we're using that for a couple different things. One is to enhance the personalization. With structured metadata, we can drive better algorithmic video programming. Additionally, contextual data fuels prescriptive insights. Understanding, at a granular level, what type of content is resonating with what type of consumer, or what cohort of consumers can help the client understand where they should invest, where they should divest, and how they can do it."
According to Hyden, one of the biggest issues facing broadcasters and publishers is the dispersion of audiences across a wide array of video entry points. These entry points are dominated by Facebook, Apple, Amazon, Netflix, and Google (FAANGs). As consumer engagement companies, the FAANGs have made central to their business, the understanding of consumers through granular consumption data. This enables them to program and advertise on a one-to-one level. Major media companies, on the other hand, have focused on content first.
The seismic shift in market cap, in the trillions of dollars, transferring from traditional media to technology companies is an indication of where the market is seeing long-term growth.
"One of the things we're trying to do at IRIS.TV is help major media companies understand what engages a consumer," Hyden said. From a content perspective, "you need to know the likes and the dislikes. What do they watch? And what resonates? And not only do you need to know those things, but you also need to make them actionable." Getting a better understanding of how your audience is responding to your content is the first step towards the ultimate goal of programming, "the right content, the right advertising, to the right consumer."
Once you understand how your audience is behaving with your content, "you can then begin to use that data on your advertising. You can surface that data into advertising to create engaging marketing opportunities and branded story-telling. If you can tie all of those things together, you'll have a great consumer journey of both content and advertising, in which all parties win."