Granite Media Joins the IRIS.TV Contextual Video Marketplace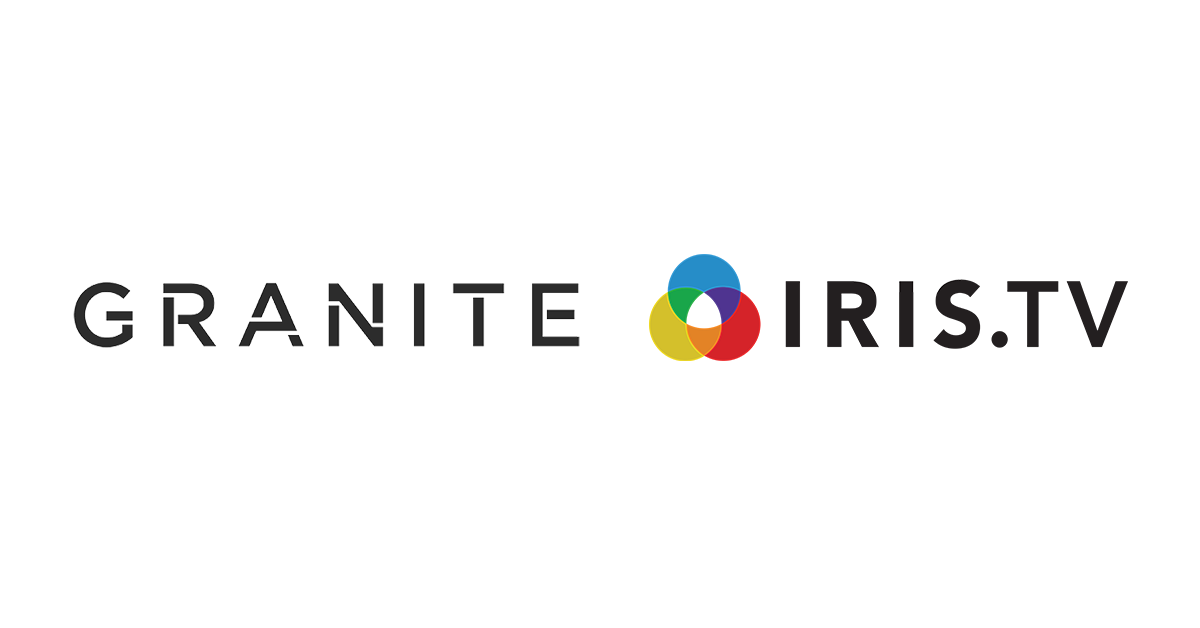 More Premium Content Added to IRIS.TV's Rapidly Growing Marketplace
IRIS.TV, a video intelligence platform, today announced the introduction of Granite Media, a digital media and technology services company, to the company's Contextual Video Marketplace. With this integration, Granite Media's online video platform of premium content will be contextually segmented by a growing list of leading data providers including Oracle Data Cloud, Comscore, GumGum, and Spectrum Media Services. Marketers will now be able to contextually target Granite Media's coveted audiences in a privacy-first and brand-suitable way.
Granite Media's leading publishers include Work+Money; Far & Wide; FamilyMinded; and Stadium Talk focus on longer-form, featured subjects rather than short-form, breaking news.
"We are excited to be adding Granite into our quickly growing marketplace for contextual video," said Field Garthwaite, CEO, IRIS.TV. "Given the challenges and sensitivities in the marketplace today, we know publishers, and advertisers, are increasingly looking for alternatives to behavioral targeting. Contextual targeting meets their needs, and, importantly, provides a fully transparent environment for all participants."
"Granite believes that deeper contextual transparency of web content, and of web video in particular, is a critical building block for the future success of programmatic buying in a post-cookie world, " said Danny Khatib, Co-founder & CEO of Granite Media. "We are very excited to work towards this vision with IRIS.TV and bring our network of brands into their industry-leading video marketplace."
IRIS.TV's contextual video marketplace simplifies the complexity of the video ecosystem across CTV, web, and mobile video, enabling context and brand-safe targeting capabilities for the first time. Until IRIS.TV, the leading data providers were unable to access and crawl the video data vital for their analysis, segmentation, and brand safety verification. This bottleneck prevented marketers from targeting CTV and premium video campaigns at scale.
The IRIS.TV Contextual Video Marketplace unites thousands of integration points into a single ecosystem bringing together publishers, contextual data partners, ad servers, and SSPs into a marketplace that enables publishers' video content to be analyzed and categorized into industry-accepted brand-safe and brand-suitable segments that can be purchased by marketers through any DSP for direct, private marketplace, and open auction buying.
About Granite Media
Granite is a digital media and technology services company headquartered in San Francisco, CA. Its cutting-edge programmatic media platform pairs professional journalism with deep technology, including workflow automation and data science applied to marketing, sales, and product functions. Granite's core technology includes an omni-channel publisher trading desk designed to promote stories and videos across the web. The company publishes its own brands, such as Work + Money and Far & Wide, and also offers managed platform services for top-tier brands.
About IRIS.TV
IRIS.TV is a universal video intelligence platform focused on onboarding, processing, and activating video data. Our mission is to provide the world's publishers, brands, agencies, and technology providers with a comprehensive understanding of every streaming video in order to create better consumer experiences and business outcomes. Since 2013, the leading media, data, and advertising technologies have utilized IRIS.TV's privacy-first and neutral data infrastructure to build and scale machine learning solutions including metadata enrichment, personalized content recommendations, analytics, and contextual advertising. For more information, visit www.iris.tv.