Jungo TV Joins the IRIS.TV Contextual Video Marketplace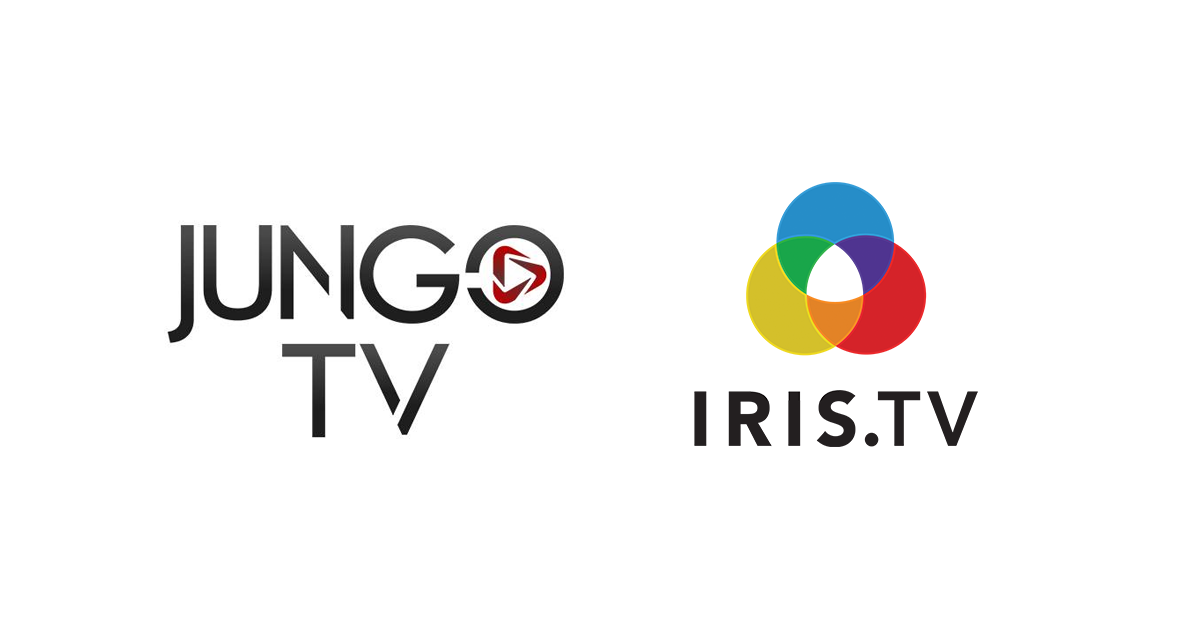 Leading International Streamer Added to the Rapidly Growing Marketplace
Los Angeles, CA (September 30, 2020) -IRIS.TV, a video intelligence platform, today announced the introduction of international streaming media company Jungo TV to the company's Contextual Video Marketplace. With this integration, Jungo TV's online video platform of premium content will be contextually segmented by a growing list of leading data providers including Oracle Data Cloud, Comscore, GumGum, and Spectrum Media Services. Marketers will now be able to contextually target Jungo TV's vast international audience across over one billion monthly impressions in a privacy-first and brand-suitable way.
Founded in 2016, Los Angeles-based Jungo TV has quickly made its mark in the global entertainment industry with its disruptive content ecosystem, which has attracted top international media companies, content producers, and Hollywood studios because of the company's innovative solutions for content partners, driving millions of views across multiple platforms and territories each month. Jungo TV's flagship digital-first TV networks include martial arts sports channel, Combat Go; K-Pop and Asian pop culture channel, Hallypop; and the first international ad-supported LGBTQ streaming channel, HerePlay.
"We are thrilled to add Jungo's vast global inventory of premium video to our rapidly growing contextual targeting marketplace. Their partnership is yet another vote of confidence in the value of contextual targeting for CTV and premium video as the industry changes rapidly and advertisers are left looking for a scalable alternative to audience targeting," said Field Garthwaite, CEO of IRIS.TV. "After growing our available inventory by over 500% in 2Q, we are on pace to maintain that as consumer and advertiser behaviors continue to shift inextricably."
"We're exhilarated to partner with IRIS.TV and their Contextual Video Marketplace. This is a win-win scenario as Jungo TV's rapid global growth extends IRIS.TV's reach to a global audience of over 2 billion," said George Chung, CEO of Jungo TV. "Jungo's partners benefit by providing scale and a precise alternative to audience targeting, creating higher value to advertisers and our content providers."
"I am proud of Jungo TV's ability to bring high-quality, affordable video content to these audiences across the globe," said Dr. Mehmet Oz, Emmy® Award-winning host of "The Dr. Oz Show" and co-founder of Jungo TV.
IRIS.TV's contextual video marketplace simplifies the complexity of the video ecosystem across CTV, web, and mobile video, enabling context and brand-safe targeting capabilities for the first time. Until IRIS.TV, the leading data providers were unable to access and crawl the video data vital for their analysis, segmentation, and brand safety verification. This bottleneck prevented marketers from targeting CTV and premium video campaigns at scale.
The IRIS.TV Contextual Video Marketplace unites thousands of integration points into a single ecosystem bringing together publishers, contextual data partners, ad servers, and SSPs into a marketplace that enables publishers' video content to be analyzed and categorized into industry-accepted brand-safe and brand-suitable segments that can be purchased by marketers through any DSP for direct, private marketplace, and open auction buying.
About IRIS.TV
IRIS.TV is a universal video intelligence platform focused on onboarding, processing, and activating video data. Our mission is to provide the world's publishers, brands, agencies, and technology providers with a comprehensive understanding of every streaming video in order to create better consumer experiences and business outcomes. Since 2013, the leading media, data, and advertising technologies have utilized IRIS.TV's privacy-first and neutral data infrastructure to build and scale machine learning solutions including metadata enrichment, personalized content recommendations, analytics, and contextual advertising. For more information, visit www.iris.tv.
About Jungo TV
Jungo TV is an international streaming media company, delivering ad supported television and video on demand content. The company owns and operates 20 digital-first channels, covering a wide range of content verticals, including sports, music, and international entertainment. Since its founding in 2016, Jungo TV has increased its carriage footprint to 800 million registered devices with over 1 billion monthly views across its networks in North America, Southeast Asia, the Middle East, and South Asia. Key stakeholders are Nasser Kazeminy, Dr. Mehmet Oz, John Sculley, William Pope, Ahmet Calik, Sandy Climan, Robert Priddy, and CEO George Chung.