The Rising Importance of Contextual Targeting for CTV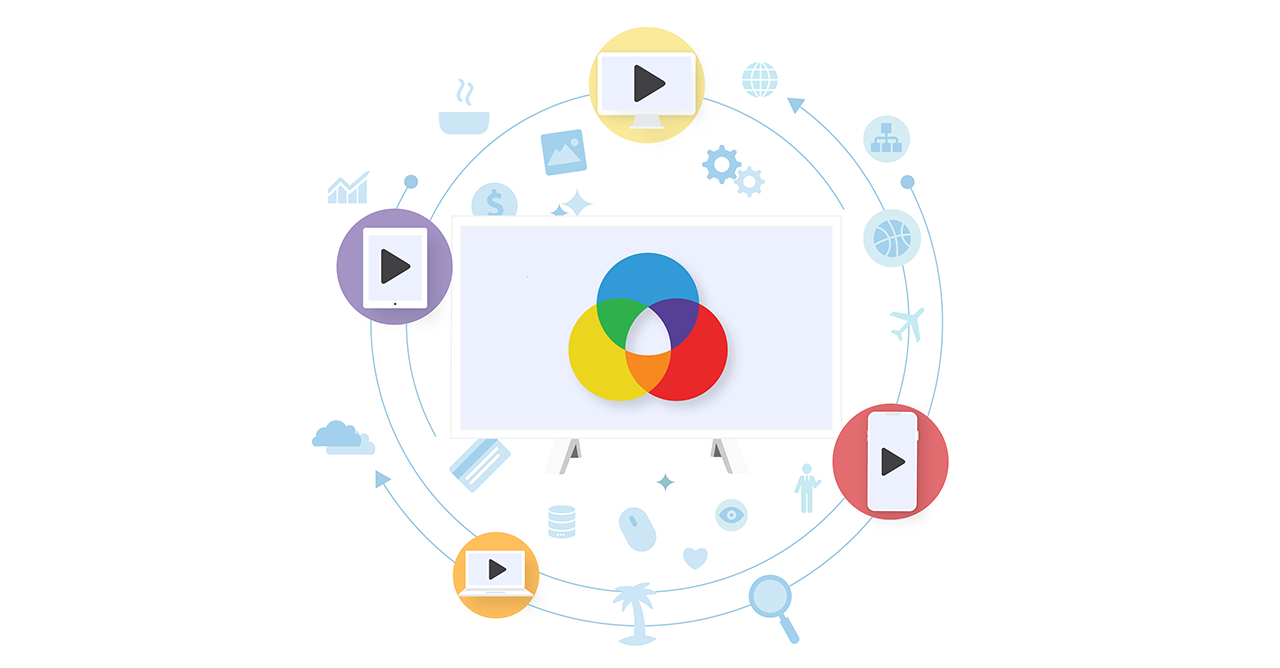 The following is an excerpt from an interview with Nick Frizzell, Vice President of Inventory Quality and Planning at SpotX and Sean Holzman, Head of Ad Platform Strategy at IRIS.TV. Read the full interview at SpotX.TV
This year has accelerated the development of several digital video trends. Among them, we've seen audience data strategies evolve in response to new privacy regulations and the death of third-party cookies. We've also seen a surge in video viewership across all devices, including connected TV (CTV).
As a result, it's becoming increasingly important for media owners to help buyers implement category-based targeting strategies across their inventory. IRIS.TV, a video intelligence company building the underlying API infrastructure for video data, is making this possible by connecting disparate data sets from a media owner's content management system (CMS) and video players through its chosen supply-side platform (SSP) and demand-side platform (DSP).
I spoke with Sean Holzman, Head of Ad Platform Strategy at IRIS.TV, about how media owners and advertisers can improve targeting and brand safety and brand suitability for video across screens.
---
---
Nick Frizzell: Tell us a bit about IRIS.TV and what you've been up to lately.
Sean Holzman: IRIS.TV is a video intelligence company known for our Video Personalization & Programming Platform built to help publishers and broadcasters increase video consumption, engagement, and retention while enabling editorial programming controls.
With that said, a lot of our current focus is on our new Contextual Video Marketplace which acts as a neutral platform to enable contextual and brand-safety data targeting on cross-device video for the very first time. The underlying personalization technology puts us in a unique position in the market to service this need, and we are seeing rapid adoption across both the supply and demand sides of the market. This is helping our publishers increase fill rates, effective CPMs (eCPMs), and overall revenue, while enabling the buyers the transparency needed to see what content they are running against, and increase campaign performance and ROI.
NF: How have the changes looming with data regulations, cookies, and device IDs affected how advertisers target their campaigns? What do players across the ad ecosystem need to do to adapt to our privacy-first world?
SH: This is a huge topic right now and rightly so. The digital advertising ecosystem is going through a massive transformation around how campaigns target and reach audiences, which today is primarily audience-based.
We really have two things happening at once; changes in global privacy regulation and a huge increase in video consumption across all devices.
With that, there need to be new and differentiated ways for publishers to represent their inventory and for buyers to target their campaigns. We are advising publishers, SSPs, DSPs, and media buyers to all adopt a contextual strategy that can complement their current and future audience targeting capabilities, whatever they may be.
Contextual targeting has been around for a long time, but has fundamentally been based on analyzing the text on a web page. With our Contextual Video Marketplace, buyers and sellers can now target campaigns based on data pulled from analyzing each individual video, for both short-form and full-episode formats.
NF: How does IRIS.TV achieve brand-safe targeting for individual videos rather than at the page level? How does this approach extend to CTV inventory?

SH: Contextual targeting for display relies on crawling the text on a page, which is publicly available. Video data is not publicly available and there is no "page" to crawl for CTV. While there may be business reasons why a publisher would want to limit access to video data, the main roadblock to accessing and analyzing video content at scale is technological. Video is locked behind a publisher's CMS and video player and is inaccessible without a direct integration. In addition, the video metadata and content feeds are not standardized so it presents an enormous challenge for data providers to integrate, ingest, normalize, analyze, and segment assets.

Prior to integrating their solutions into our marketplace, contextual data companies were only able to analyze page URLs. This prevented contextual and brand safety platforms from unlocking the most valuable video inventory for targeting on the open web and completely locked them out of CTV.

IRIS.TV has spent the last seven years building video data infrastructure that integrates with every video player and CMS, and can ingest and process any content feed. This provides all the contextual data providers that integrate with our Contextual Video Marketplace access to video so they can apply their unique segmentation. It is akin to getting access to the YouTube API, but for the open web and CTV.

Until now for premium online video, data providers could only use page-level information to make a best guess on the context of an embedded video. With the increased emphasis on brand safety, suitability, and transparency, this stop-gap solution is no longer acceptable.

For CTV, there is no page-level data to analyze, so this is a first-of-its-kind offering that is truly bridging the gap between digital and linear TV buying...read the full interview at SpotX.TV
Learn more about how you can maximize your investment in video with more precise and accurate targeting on CTV.