IRIS.TV Powers Contextually Relevant CTV Ad Inventory for Plex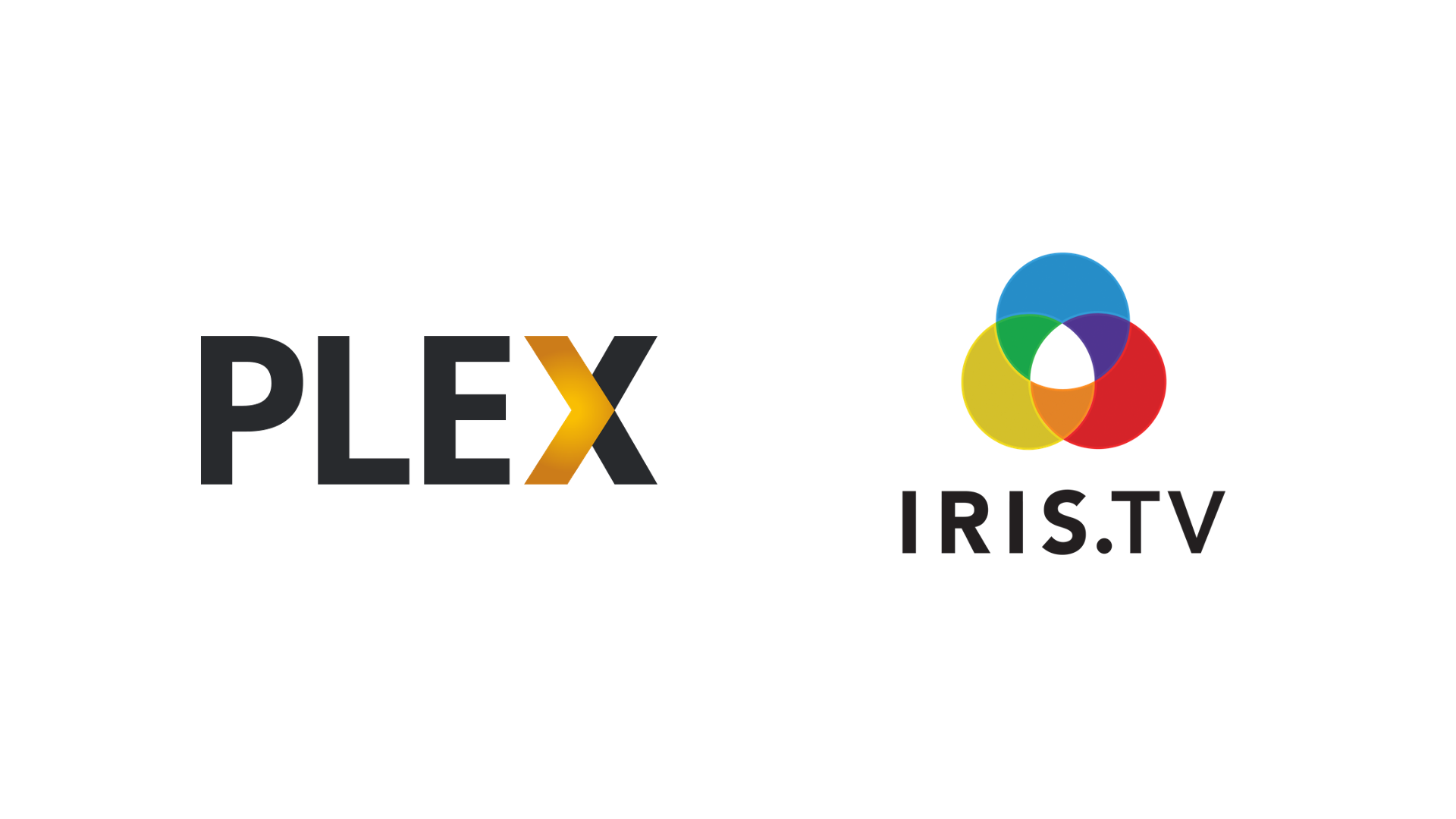 Plex becomes IRIS-enabled™ providing marketers with greater access to contextually relevant CTV inventory
IRIS.TV, today announced it has partnered with Plex, the largest independent ad-supported video on demand and streaming media platform, to enable contextually relevant CTV advertising on the Plex platform. By partnering with IRIS.TV, Plex is now able to offer brands more transparency into the ad inventory they've purchased, while protecting consumers' privacy.
IRIS.TV simplifies the complexity and fragmentation of the video ecosystem across CTV and premium digital video, providing access, for the first time, to video-level data, in turn enhancing visibility and enabling Plex to help its marketing and advertising partners reach the right audiences.
Using IRIS.TV video-level data, marketers can put every video into context with the transparency to confidently buy CTV and premium video inventory based on contextual and brand-safety analysis and according to the specific topical nature of every video.
Founded in 2009, Plex offers access to more types of media in one place than any other streaming service, with tens of thousands of free on-demand movies and TV shows, almost 200 free-to-stream live TV channels, access to OTA broadcast channels, a DVR, streaming music via TIDAL, podcasts, and more.
"Combining the power of the Plex platform with premium content from our media partners and industry leading technology partners like IRIS.TV allows us to be one of the best AVOD providers in the world," said Todd Hay, head of operations, at Plex. "With IRIS.TV we can now go well beyond basic keyword-based content analysis and deliver true contextual targeting and transparency based on their deep knowledge of content."
"We are thrilled to be partnering with Plex and help further power their content platform to increase its value to advertisers," said Field Garthwaite, CEO and Cofounder of IRIS.TV. "As the streaming industry continues to accelerate, it's innovative companies like Plex that are setting the gold standard for value delivery to their partners. We welcome being a part of their value exchange."
About Plex
For fans of movies and shows who are overwhelmed by the chaos of the fragmented streaming universe, Plex provides a more personalized and intuitive experience with a suite of free, easy-to-use, powerful, and beautiful apps. A global streaming platform that offers thousands of free movies and TV shows on-demand as well as hundreds of free-to-stream live TV channels, Plex has partnered with some of the biggest names in entertainment, including Lionsgate, Metro Goldwyn Mayer (MGM), Sony Pictures Television, Sinclair Broadcast Group, AMC, A+E, and Crackle. Backed by Intercap and Kleiner Perkins, Plex is the only streaming service that lets users integrate their own personal media collections with a continuously growing library of free third-party entertainment spanning virtually all genres, interests, and languages. For more visit https://plex.tv, follow @plex on Twitter, or find us on Facebook and Instagram.
About IRIS.TV
IRIS.TV is engineering the most open video data ecosystem in the world to power meaningful connections between brands and consumers. Our video data platform provides publishers, media brands and connected TV apps with secure onboarding and activation of their video data and marketers with video-level transparency. Since 2013, we've enabled our partners to build scalable solutions on top of our platform including video-level contextual and brand-safe ad targeting, third-party verification, personalized video recommendations, and measurement & analytics solutions. For more information, visit www.iris.tv