IRIS.TV Partners with PubMatic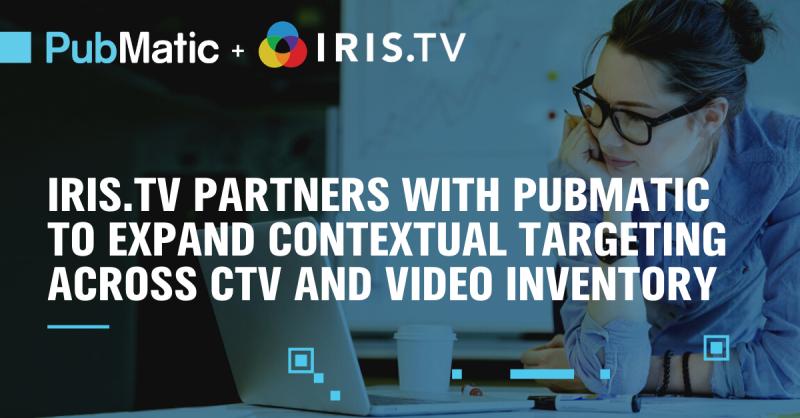 Expanding Contextual Targeting Footprint Across Premium Biddable CTV and Video Inventory
The partnership provides media buyers with video-level targeting capabilities while addressing brand safety, fraud, and transparency concerns
Redwood City, California — June 29 , 2021 — IRIS.TV, the leading video data platform, and PubMatic, a sell-side platform that delivers superior outcomes for digital advertising, today announced a global partnership to expand buyers' access to contextually targeted connected TV (CTV) and video inventory in efficient, biddable environments. Media buyers can now access leading video data targeting tools enabled by IRIS.TV to target advertising across PubMatic's brand-safe cross-screen programmatic inventory.
With ad spend on digital video and CTV rising, brand safety and verification tools are essential to protect brand equity and combat ad fraud. Data-driven, video-level targeting enables brands to better plan, activate, and measure CTV and video advertising campaigns and ensure brand safety is not compromised. Additionally, post-campaign verification maximizes return on investment and provides insights that help prevent ad fraud.
Read the full press release from PubMatic
Contact us to learn how brands and utilizing video-level contextual targeting to drive ROAS in CTV.