Q4 '22 Seasonal and Top Segments - November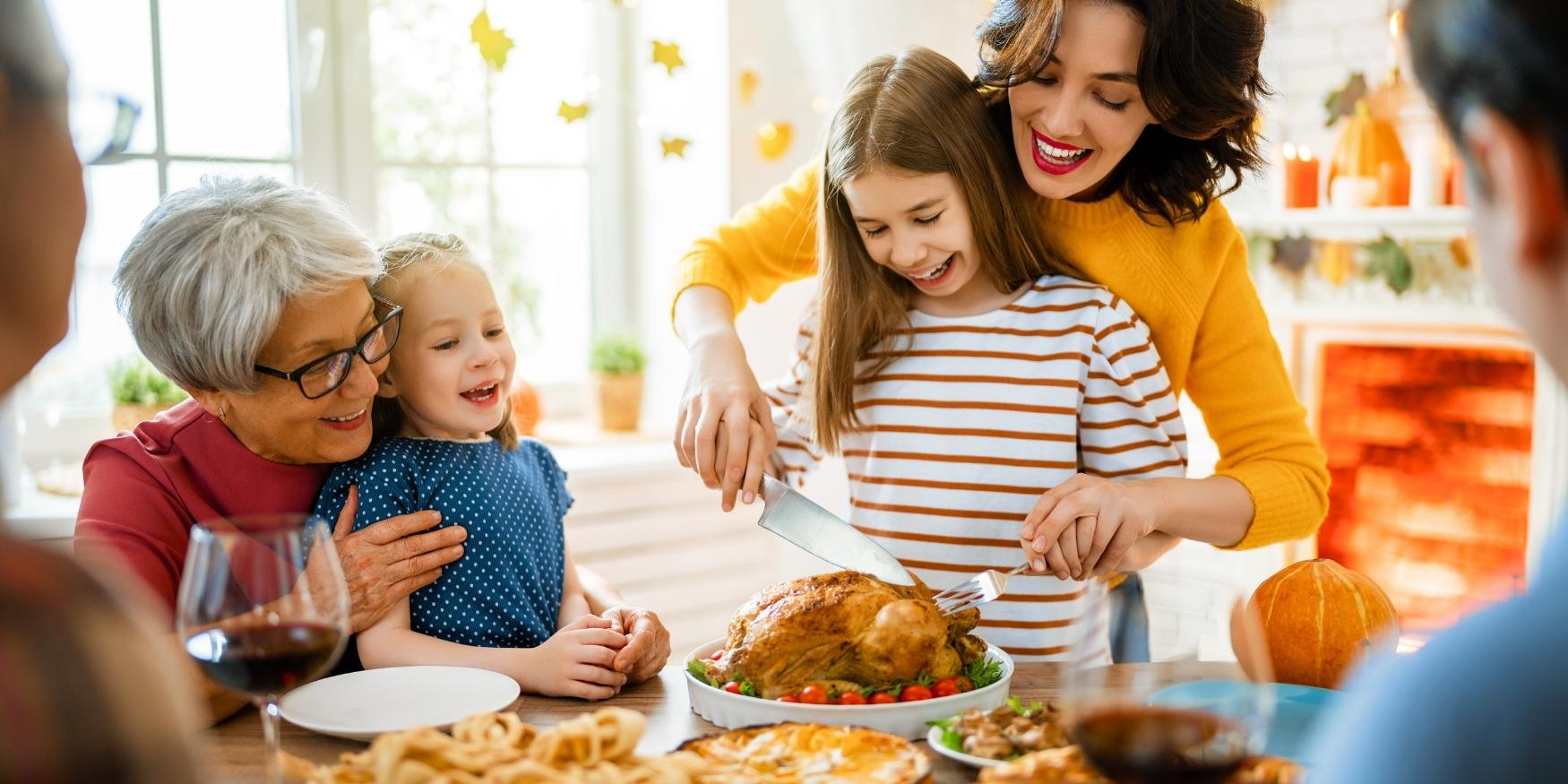 Explore our Q4 seasonal and top contextual segments for November for CTV and online video.
By processing billions of video ad requests, we've broken down the biggest video-level contextual categories.
Powered by normalized, video-level data from premium publishers, every IRIS-enabled™ video is verified by your data partner of choice. With contextual relevance and transparency beyond app, channel, genre, or page-level descriptions, you can target at the video level across CTV and online video for the first time.
Seasonal Contextual Segment Recommendations
Top Segments for October 2022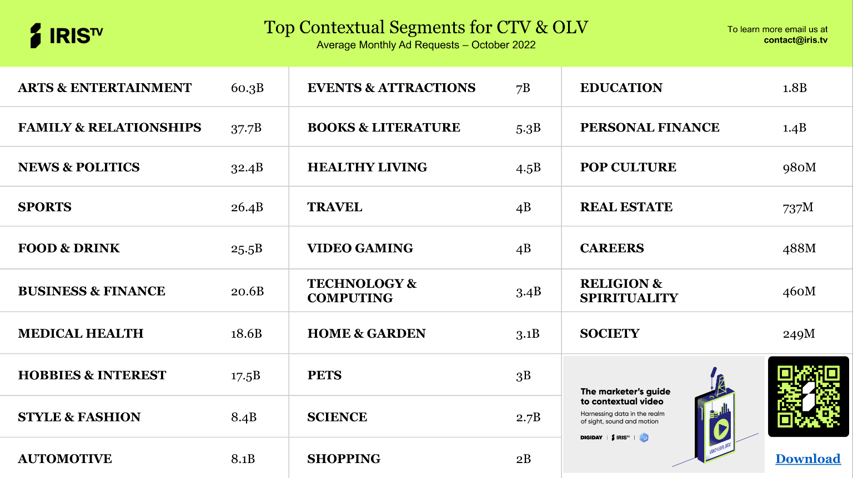 Interested in learning how the leading marketers and media buyers at AXA and Dentsu are leveraging video-level context signals to drive better business outcomes in streaming and CTV?